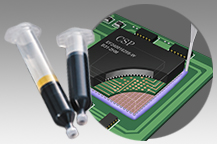 Achieving the necessary mount reliability for automotive quality by high heat resistance and low CTE.
With a pot life of 72 hours under ambient conditions, offering improved handling performance.
Compliant with RoHS.
Semiconductor Encapsulation Materials

CV5794 series


・Package
・Automotive
Mount reinforcement of semiconductor packages and electronic parts for Automotive camera modules, Millimeter-wave radar modules, ECU
High Tg 160℃
Compatible with the PKG size
up to 20 mm square
Pot life: 72h
Concept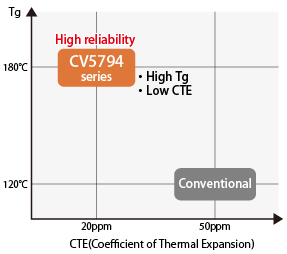 High flowability for large size PKG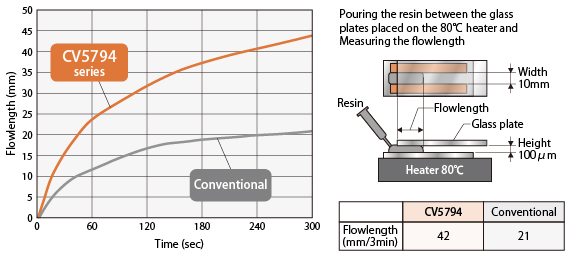 Passing the temperature cycle test in harsh environments like automotive applications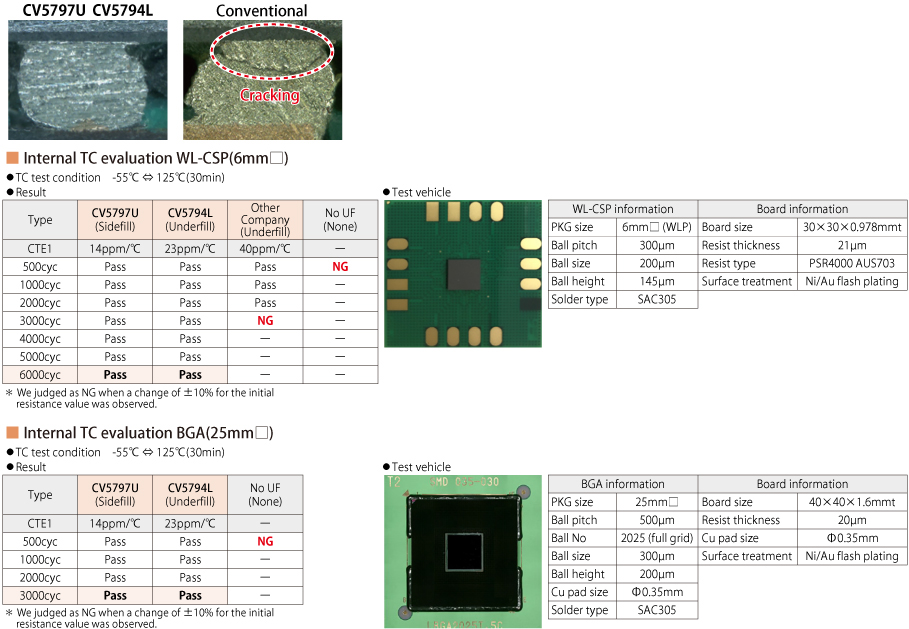 General properties
Item
Unit
CV5794L
Underfill
Minimum flow gap
μm
20
Viscosity (25°C)
Pa・s
<1
Glass transition temperature (Tg)
°C
160
C.T.E.1
ppm/°C
21
Elastic modulus (25°C)
GPa
15
Storage condition
°C
-20°C/ 6 months
The above data are typical values and not guaranteed values.
Related information