Reducing outgas to inhibit the metal corrosion of electrical parts.

Reducing warpage and improving hydrolysis resistance to maintain the strength of parts even in hot and humid conditions.

Maintaining heat resistance and strength and ensuring tracking resistance CTI:600V.

Use
For automotive components
A variety of automotive switches and sensors, Circuit parts, Lighting parts
Line-up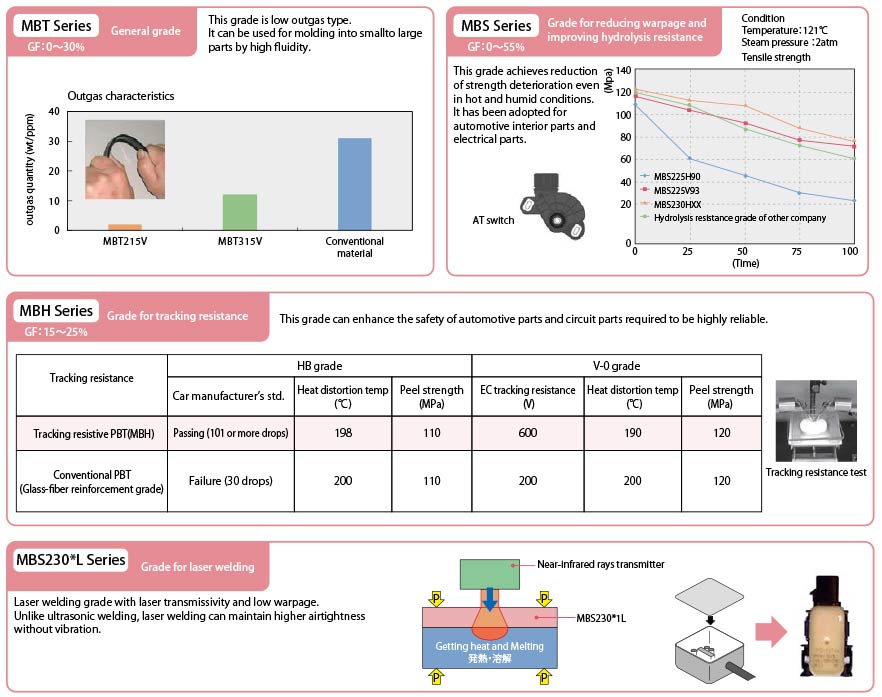 The above data are typical values and not guaranteed values.
Related information