Panasonic aims to become a partner who can make a more significant contribution to customers by offering its solutions in combination with electronic devices to solve customers' challenges.
Taking advantage of its strong lineup of various devices as well as components for noise suppression and heat sink measures, Panasonic provides optimum solutions based on the construction of simulation models with the understanding of device characteristics and operating principles and its high-precision integrated simulation technology using the constructed models to simulate equipment models.
Experienced staff
Solution expert group

A solution expert group organized in the Industrial Solutions Company provides solution services for corporate functions.
With thorough knowledge of circuit design, its staff aims to increase the value of your electronic systems by working with your company.

R&D capabilities

Supports a wide range of material, software, and production technologies based on distinct and individual R&D capabilities.

Group synergy

Our cross-organizational and rapid collaboration with a group-wide R&D team in Panasonic will satisfy requests from your company.
You can make full use of our ample group-wide R&D assets.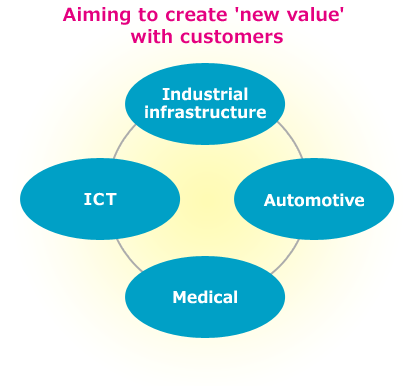 Electronic systems trend and challenges in design/development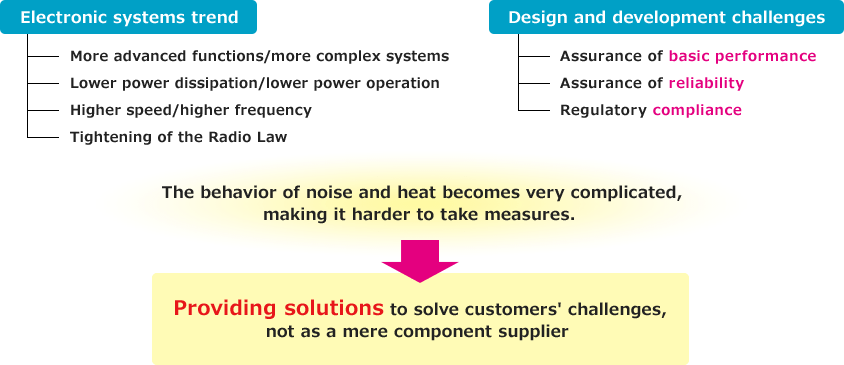 Devoting energy to design rather than noise suppression and heat sink measures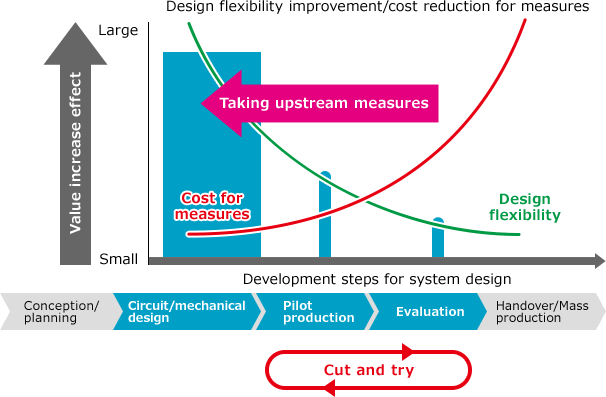 Drastic measures against noise and heat in upstream stage of circuit design (from measures to design)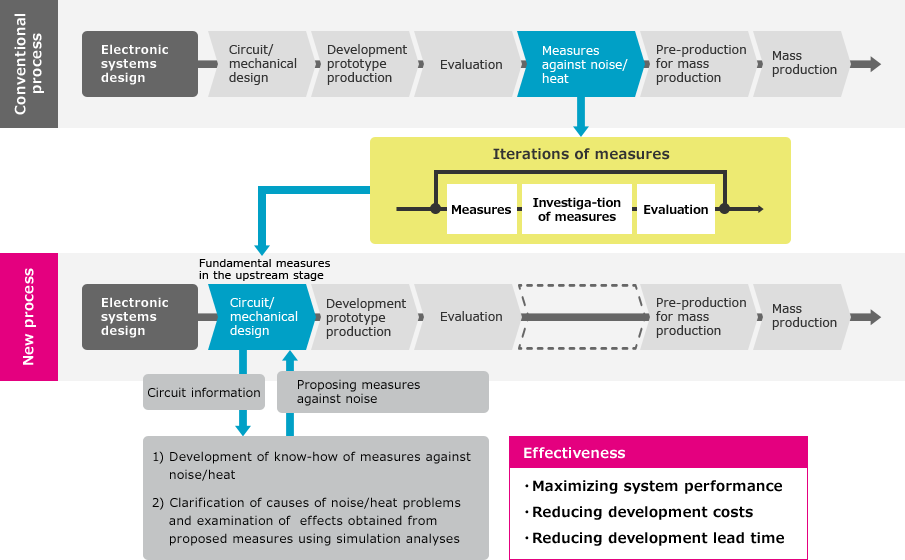 Proposals for noise suppression and heat sink measures through overall analyses of equipment built with Panasonic devices
Interface design support desk