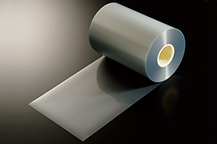 Control birefringence and prevent rainbows and blackout inevitable
with polarized sunglasses, and provide clear visibility on the displays.

・Automotive
Smart Mirrors, Center Information Displays (CIDs), Side Displays, Instrument Clusters, and other Automotive Displays.
Prevent Rainbows and Blackout
Effective when using
polarized sunglasses
Fortified Surface with
Anti-Fingerprint
(MUAH40J)
Features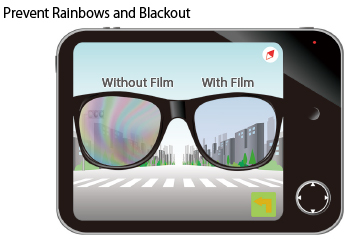 Line-up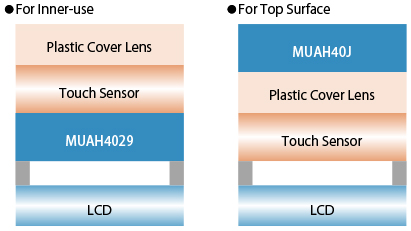 Layer Structure
General properties
Item
Unit
MUAH4029
MUAH40J
Base Film
–
Super Retardation Film (SRF)
Base Film Thickness
µm
80
80
Total Light Transmittance
%
91.8
92.1
Haze
%
0.2
0.4
Pencil Hardness
–
HB
2H
Water Contact Angle
deg
–
110
The above data are typical values and not guaranteed values.
Related information