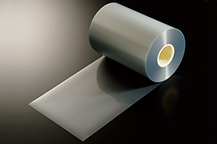 Intercept 80% of near-infrared lights entered into the Head Up Display (HUD) units and reduce the ambient temperature inside of the HUD units.
Visible lights are transmitted, and originally generated images will not be spoiled. Easy to apply, just replace with your current dust cover.
MUAH6 (IRC104)




IRC102

(Under Development)

・Automotive
Head Up Display Units
Intercept 80% of
Near-Infrared Lights
Project the Originally
Generated Image As Is
Easy to Apply
Features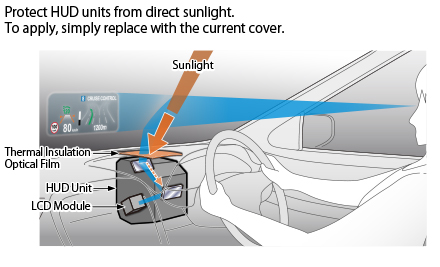 Transmittance Spectrum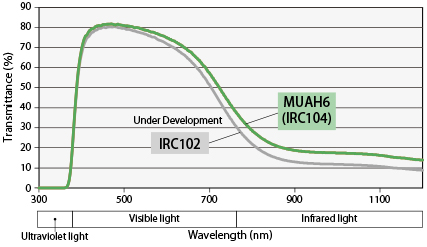 Layer Structure

General properties
Item
Unit
MUAH6
      (IRC104)     
IRC102
(Under Development)
Base Film
–
PMMA/PC
Base Film Thickness
µm
375
375
Visible Light Transmittance (at 500nm)
%
81.0
78.0
Near-Infrared Light Transmittance (at 1000nm)
%
21.5
9.9
Haze
%
1.4
1.0
Pencil Hardness
–
3-4H
3-4H
Retardation
nm
15
15
The above data are typical values and not guaranteed values.
Related information