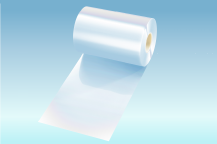 Excellent Optical Characteristics and Cost Performance by Wet Coating Process.
Excellent Weatherability Conforming to the DIN 75220 Standard.
High Infrared Ray Transmittance Allows Driver Monitoring System(DMS) Camera to be Embedded in the Bezel of CID.

・Automotive
Automotive displays(including instrument cluster panels) such as center information displays, side displays and automotive displays equipped with driver monitoring systems on the periphery.
Low Reflectance
0.5% (SCI)
Excellent Weatherability
Conforming to the DIN 75220
High Infrared Ray Transmittance
Product Introduction Video
Layer Structure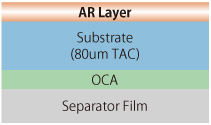 Application Image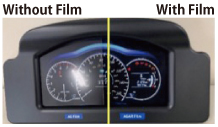 Wet Coating Process with excellent cost performance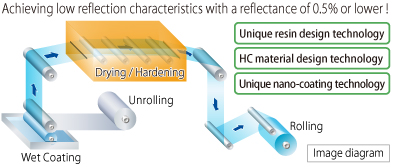 High IR Ray Transmittance enables infrared detection through film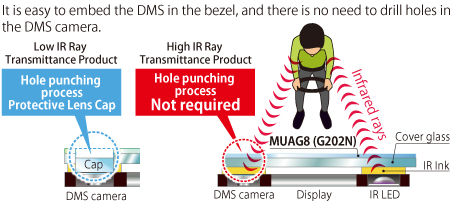 Weatherability Test and Cross-hatch adhesion Test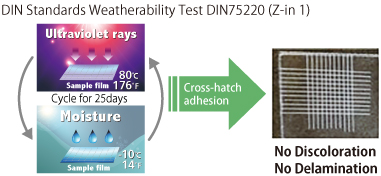 General properties
Item
    Unit    
MUAG8 (G202N)
(Under Development)
Total Light Transmittance
%
95.6
Haze
%
4.5
SCI (Y)
Photopic Reflectance
%
0.5*
Pencil Hardness (750g load)
–
3H
Water Contact Angle
deg
112
Times to wipe off fingerprints
times
5-10
Weatherability (DIN75220 Z-in1)
–
Passed
Infrared Transmittance (λ=940nm)
%
>90
*Black PET film with black adhesive is laminated on the backside of the specimen.
The above data are typical values and not guaranteed values. The specifications may change without notice.
Related information