Compact Gyro Sensors which adopted MEMS tuning fork type element and bare chip ASIC.
High reliability by SMD type hermetic sealing package.
A self-diagnostic function is built in and it is adapted for the fail-safe of a system.
Principle of Gyro Sensors ①
What is the angular rate?

Output characteristics of gyro sensors
Principle of Gyro Sensors ②
Utilizes the Coriolis force acting in a direction perpendicular to the vibration when the angular rate ω is added to mass m vibrating at a speed of V.

Coriolis force
The Coriolis force is perpendicular to the direction of the reciprocating movement of the pendulum, and is maximized at the maximum speed point.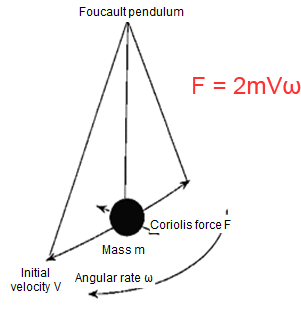 Principle of operation (tuning fork)
The gyro sensor is achieved if two perpendicular vibration modes can be driven and detected in an electrically independent manner.



Thepiezoelectric effectis used as a drive/detection method.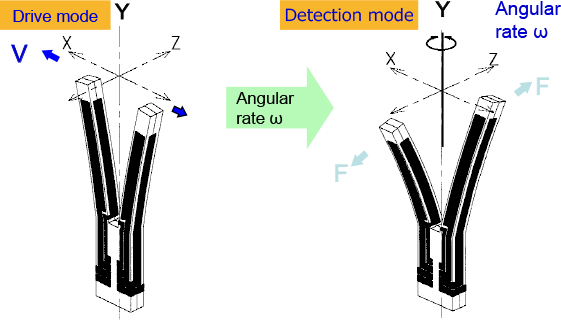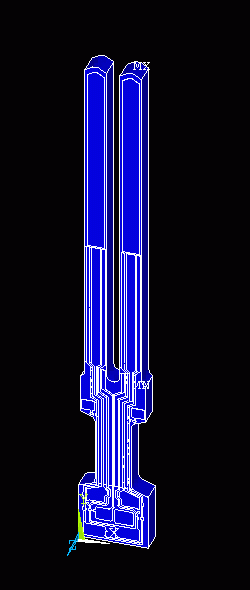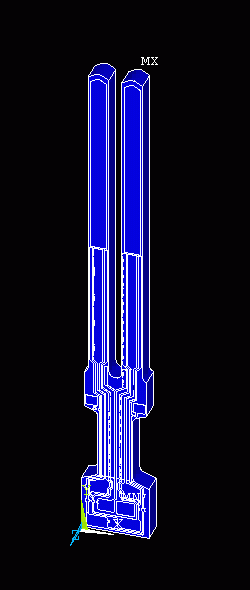 Application of Gyro Sensors
Electronic Stability Control (ESC)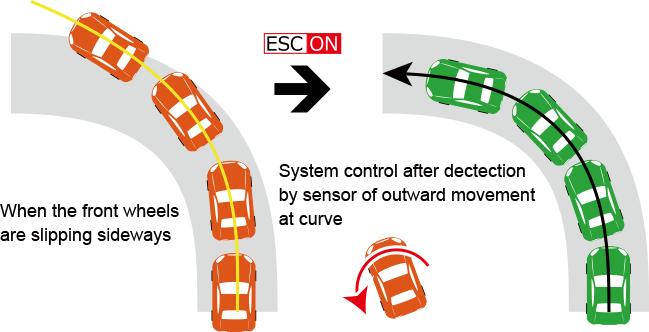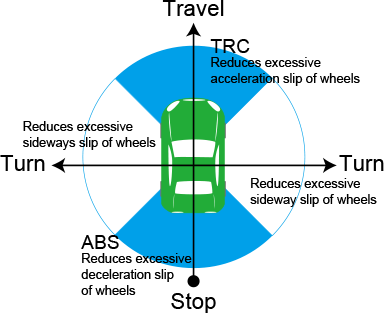 A system that significantly enhances safety while traveling by detecting the turning speed of the vehicle with the gyro sensor to prevent spinning (sideways slip) of the vehicle
Rollover air bag
The gyro sensor detects the overturn speed of the vehicle.
The computer then determines the state and deploys the curtain airbag.