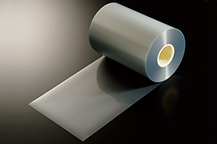 Prevent irritating reflected images and lights for easy recognition on the touchscreen.

・Automotive
Center Information Displays (CIDs), Side Displays, Instrument Clusters, and other Automotive Displays.
Cutting-Edge
Low Reflectance
Neutral color
High Infrared
Ray Transmittance
Features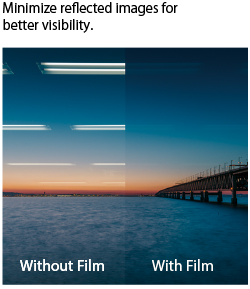 Types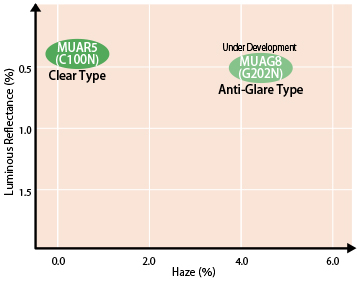 High IR Ray Transmittance enables infrared detection through film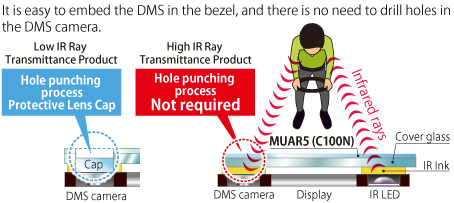 Layer Structure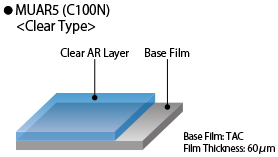 General properties
Item
Unit
MUAR5 (C100N)
Base Film
–
TAC
Base Film Thickness
µm
60
Total Light Transmittance
%
95.8
Haze
%
0.3
Specular Reflectance (5°)
Minimum Reflectance
%
0.3
Photopic Reflectance
0.4
SCI (Y)
Photopic Reflectance
%
0.4
Reflectance Color (a* / b*)
–
+1.3 / -2.7
Pencil Hardness (750g Load)
–
3H
Water Contact Angle
deg
110
Scratch Resistance (250g/cm² Load with Steel Wool, 10 turns)
–
Passed
Infrared Transmittance (λ=940nm)
%
>90
The above data are typical values and not guaranteed values.
Related information