Achieve electrostatic protection excellent effect by ceramics materials and process technology of its own.
Alternate of the Zener diode is easy, and contribute to the size and weight of the applications.
The wide product line up of the laminate structure, and adaptable to a wide range of applications to high-speed signal lines from the power supply.
What is the Multilayer Chip Varistor?
Varistor stands for Variable Resistor

It's a voltage nonlinear resistor/voltage-dependent resistor.

It is an element that changes its resistance value depending on applied voltage.

This is the ceramic electronic component the character of which is used to protect electronic devices from the abnormal voltage, such as lightning surge and static electricity.
Appearance
Construction
Voltage vs. Current

Varistor's voltage/current
characteristics differ from a fixed resister
and the element changes its resistance values widely!
What is the function of Chip Varistor?

Current-Voltage characteristics
It protects electronic devices from electrostatic discharge (ESD) by utilizing its characteristic of changing resistance values depending on applied voltage!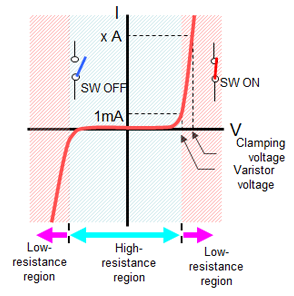 ESD suppression mechanism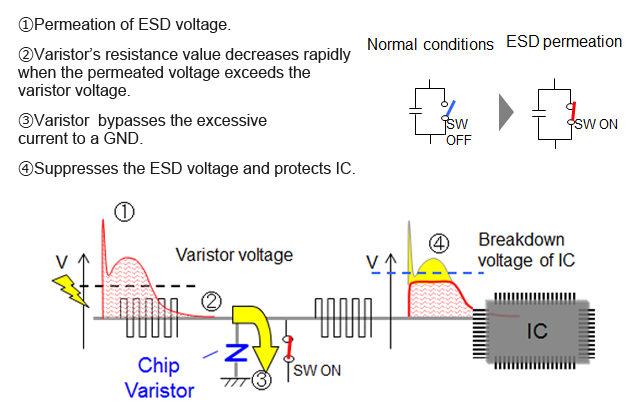 ESD suppression effect (ex.)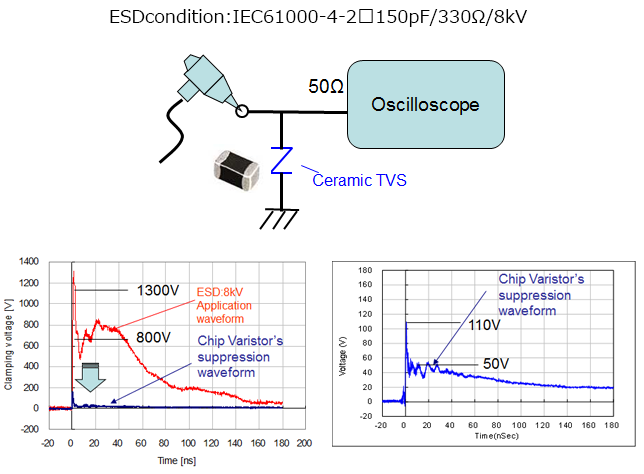 Types and applications of electrostatic countermeasure components.
Chip Varistor is mainly applied to general signal circuits and in-vehicle devices; it can be applied to various devices.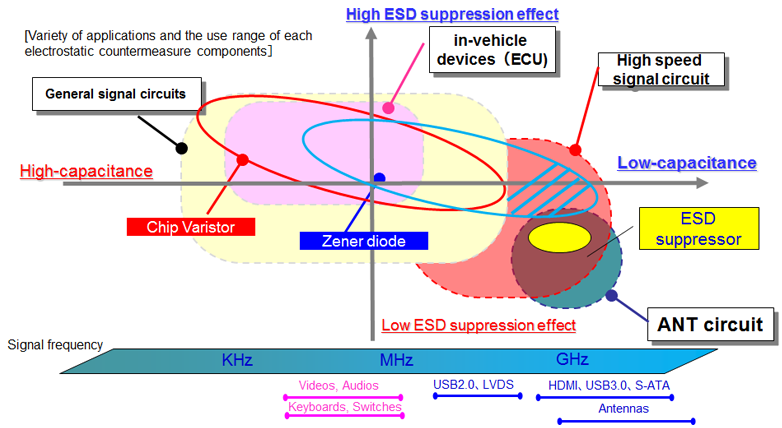 Examples of use