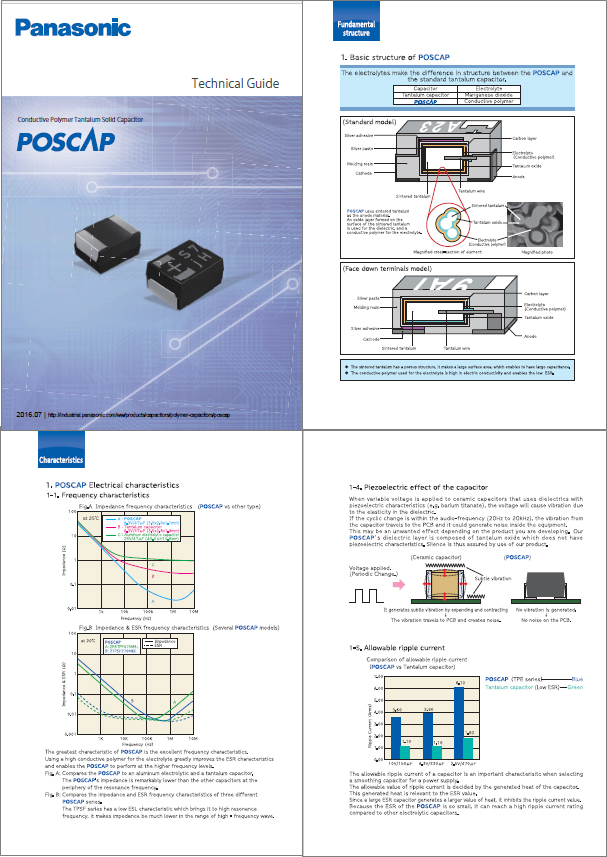 Input the necessary items in the form and click on the "Submit".
URL for download will be sent to the input email address.
Table of Contents
This document explains in detail POSCAP, which features small size and low ESR, and also explains ESL measurement methods and simulation methods using SPICE Model.
Features of POSCAP
Structure
Safty
Failure mode and failure rate
Reliability
Characteristics
Advantage of low ESR capacitors
Advantage of low ESL capacitors
The way ESL was measured
Spice model