Surge protection measures selected and applied for individual cases of surge voltage development are shown below.
Each surge protection measure is examined with reference to service instructions noted in catalogs and specifications.
Protection against power surges
To let a ZNR absorb a surge voltage infiltrating through power lines, two kinds of methods can be adopted. One method is to interpose a ZNR between power lines, and the other is to interpose a ZNR between power lines and between a power line and a ground node.
Because the varistor voltages of ZNRs to be used vary depending on the source voltage of the equipment, a proper ZNR must be selected from the table shown below.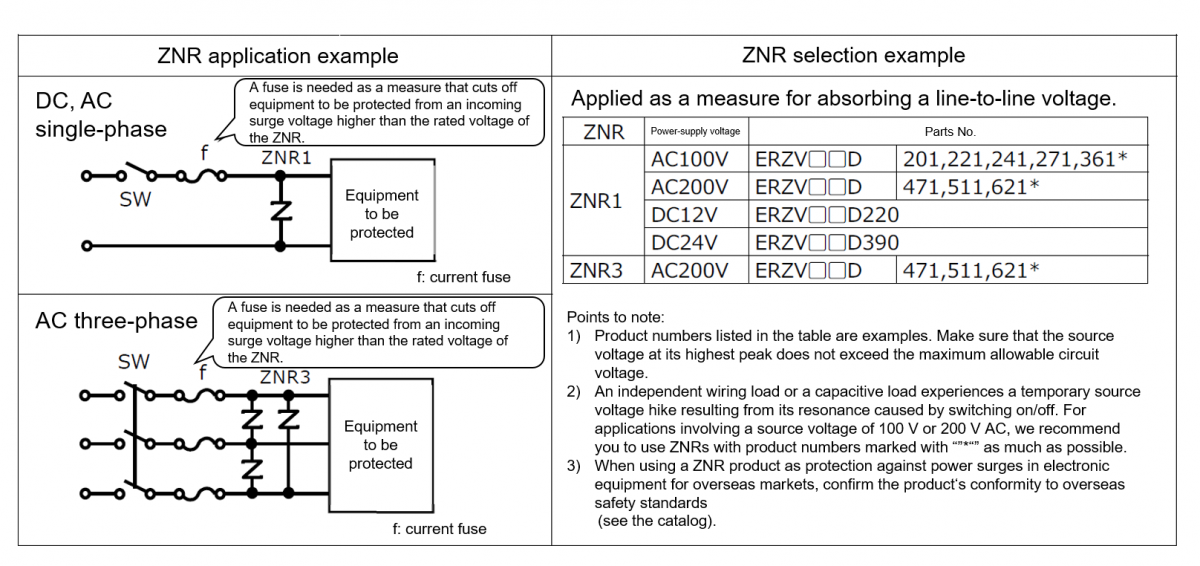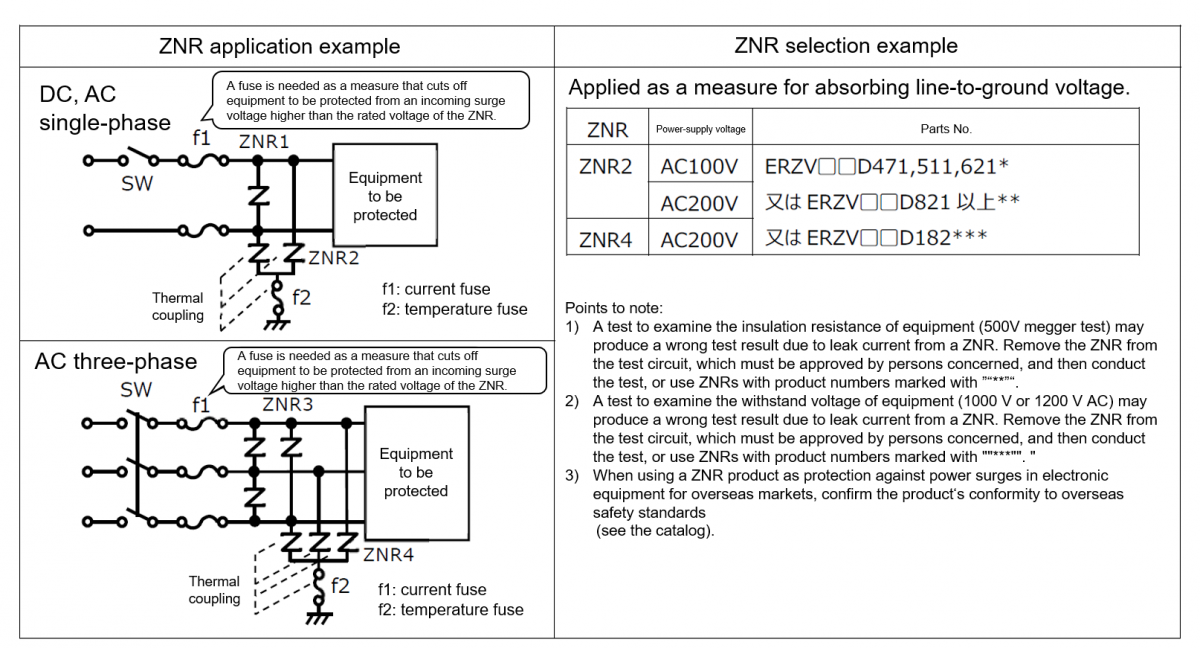 Protection against a surge resulting from switching a switch connected

to an inductive load on/off
When connecting an inductive load such as a transformer, relay, or motor to a power circuit, turning off a switch connected to the power supply generates a large counter electromotive force at the inductive load.
This counter electromotive force is generated every time the switch is turned off, which means that surge voltages are created frequently by the counter electromotive force, resulting in a large peak value. This leads to the destruction of parts such as ICs and transistors that make up electronic equipment. Surge voltage is often observed as a spark from the contact of a switch in equipment.
Such a spark causes contact problems, such as wearing and melting.
A basic measure for absorbing a surge voltage is to connect ZNRs to both ends of the inductive load, respectively.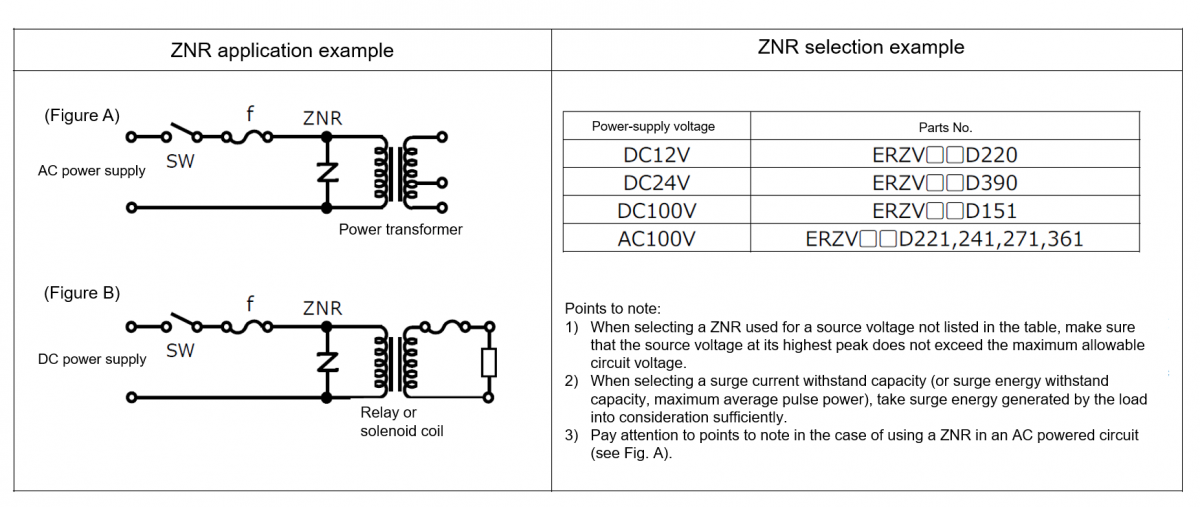 ZNR Application Note
Clicking each item displays detailed information about the item.