To the top page of use case (SP-Cap, POSCAP, OS-CON)
Requirements for capacitor performance used in SSD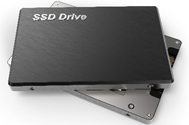 Trend of SSD
Backup of power supply
High energy density

Requirement for capacitor performance
High voltage resistance, Large capacity
Compact size, Low profile
Providing the optimized solution with a high to low voltage power source
Example)
28V system


By pressing the button for each circuit block, specific case is shown for reference.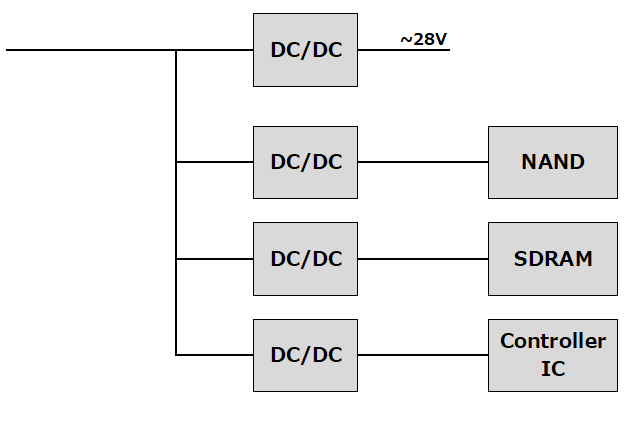 Space saving
Quantity reduction
Case 1 - Replacement from MLCC to POSCAP
Introduction of a replacement case by using compact and large capacitance low ESR capacitors, POSCAP TQS series.
Offered values
Achieving
quantity reduction
with equivalent effective electrostatic capacitance, along with
compact size and space saving
.
 
Before
After
 
Capacitor type



Mounted circuit area image
Ceramic capacitor (MLCC))

Series, part number
-
TQS series(D size)
35TQS47MEU
Specifications
35 V, 10 µF, 2.0 x 1.2 mm
35 V, 47 µF, 7.3 x 4.3 mm
Quantity
30 pcs

1

pc
Effective electrostatic capacitance
45 µF
10 μF x 30 pcs x 15% = 45 μF
(Capacitance reduced by 28 VDC)

47

µF
(No Capacitance reduced by 28VDC)

Mounted circuit area

128.7 mm2

44.2

mm2
Features of POSCAP TQS series,TQC series
The replacement case shown above uses TQS series, but TQC series can also be used.