This technology enables the non-intrusive analysis and estimation of a person's condition by using cameras and thermal imaging sensors.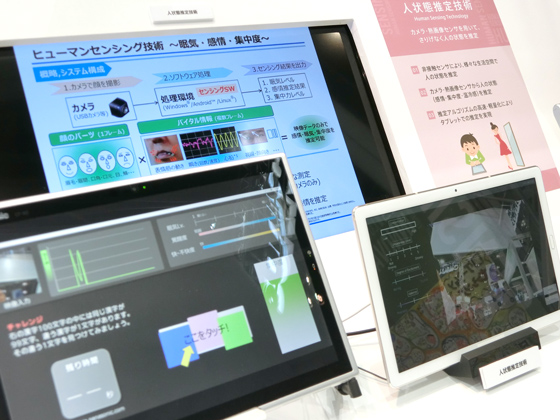 (Exhibition image)
System Configuration

Advantage
1. Contactless, No adjustment, Continuous

 Casual Sensing

2. Any camera is capable with no drop in performance

 No specific sensor

3 .Estimate emotion by expression & vital signs

 High Reliability

4. Capable of sensing large number of people in crowd

 Group emotion Detection
Demonstration

Example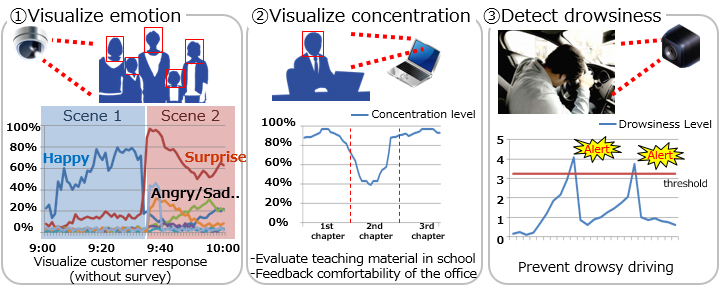 *1 Measurement may be difficult depending on the environment. Also, it cannot be used for medical purpose.
Trademarks are property of their respective owners.
October 1, 2018.
Related information