Zoom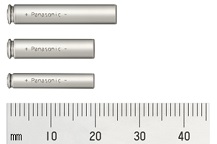 If you have any questions, please check our FAQ page.
If your questions are not resolved, please contact us.
Overview
A pin-shaped lithium-ion battery which expands design options for small devices.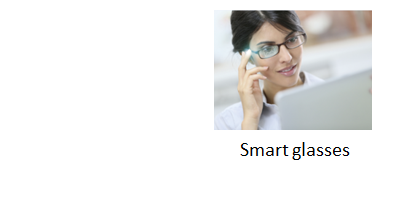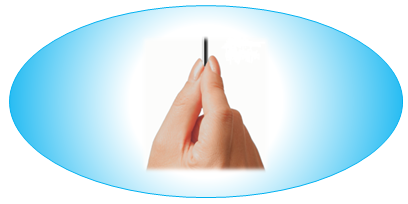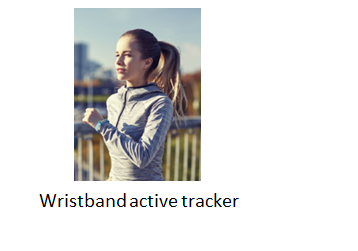 Applications
Wireless earphones, Hearing aids, Electric tint changing glasses, Electric bifocal glasses,
Wristband active tracker, Stylus, Tracking devices,
Wearables, Medical devices, Wireless communication devices, IoT devices and more.
Features
Super small and slim battery realizes not only stylish designs but also high output.

A high-strength stainless exterior case provides excellent safety and reliability.

Rapid charging makes your portable devices more user-friendly.
Specifications
Part number
CG-320B
CG-420A
CG-425A
Maximum charging voltage
4.35V
Nominal voltage
3.8V
Typical capacity
16.0mAh
23.0mAh
32.0mAh
Dimensions*
Diameter(Max.)
3.65mm
4.7mm
4.7mm
Height(Max.)
20.0mm
20.0mm
25.0mm
Weight*
Approx. 0.5g
Approx. 0.8g
Approx. 1.0g
Operating temperature
Charge
  0℃ to +60℃
Discharge
-20℃ to +60℃
Maximum continuous discharging current
30.0mA
44.0mA
60.0mA
Maximum charging current
11.2mA
66.0mA
90.0mA
Certifications
IEC62133, UL1642
*Without tabs
Benefits
Super small battery can provide stylish designs for your products.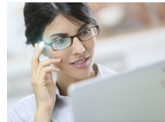 High safety and reliablity for your body-attached devices.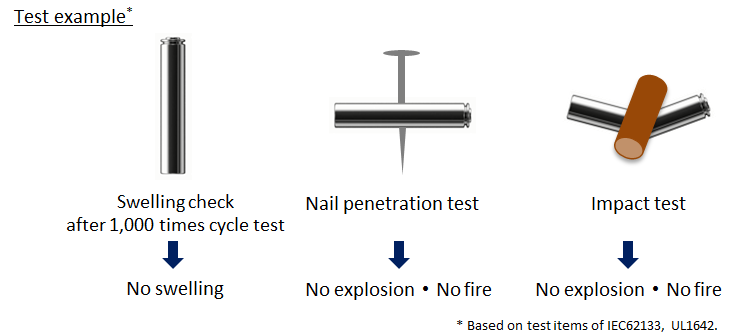 Rapid charging realizes 80% charging in 20 minutes (CG-425A/CG-435A only), that makes your portable devices more user-friendly.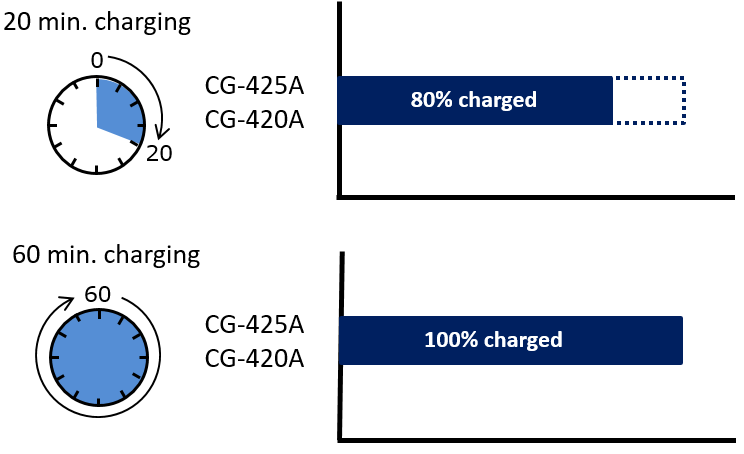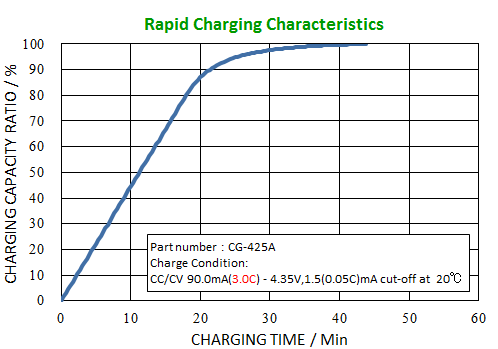 Can provide high output such as bluetooth low energy, vibration and other functions.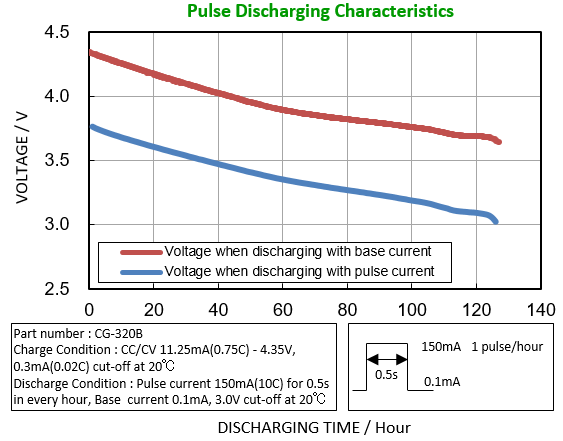 Excellent cycle characteristic can provide long product life-cycle.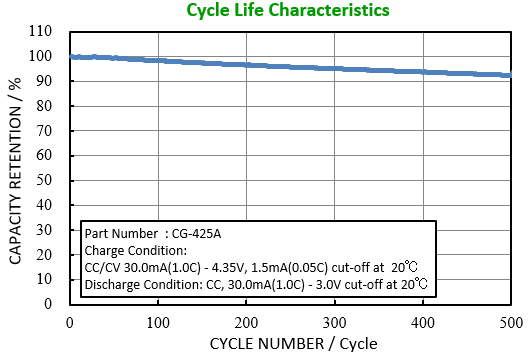 Can track and trace every single cell.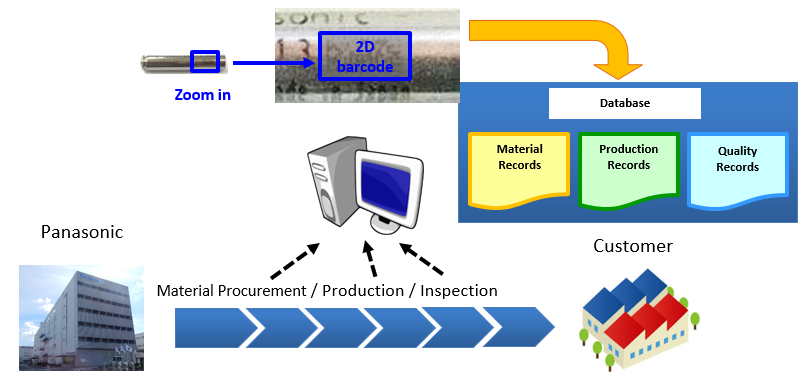 Download
Documents
Language
Pin-type Lithium-ion Battery Presentation
JP
EN
-
CG-320B Data Sheet
JP
EN
CN
CG-420A Data Sheet
JP
EN
CN
CG-425A Data Sheet
JP
EN
CN