High resistance to sulfurization achieved by adopting Anti-Sulfurated electrode structure and material
Many varieties of products such as general use type, high power type and current sensing type etc.
* Please read before use.
Example of sulfide disconnection and mechanism
Entering gas or oil containing sulfur from gap between
the protective coating and the electrode

Corrosion-disconnection top electrode made of silver

Example of sulfide disconnection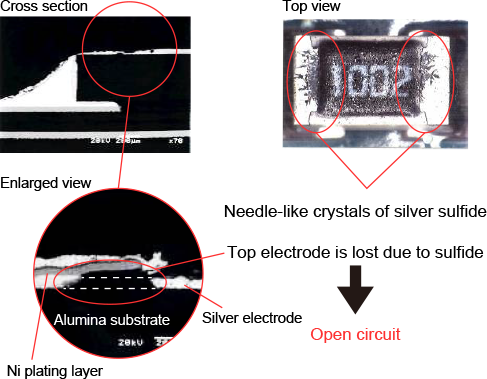 Grade of anti-sulfurated chip resistor
Depending on the difference in the corrosive environment,there are two kinds of the line-up,
the gold electrode products (for industrial machinery applications) and silver-palladium alloy electrode products (for general use)

Sulfidation performance comparison of electrode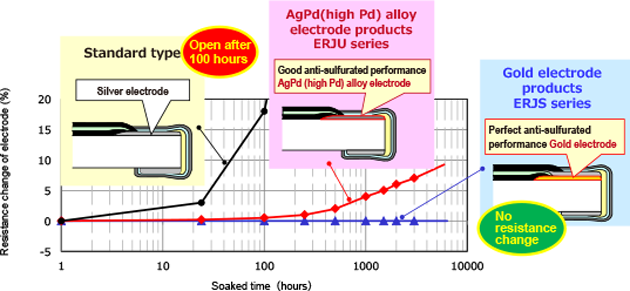 Applications
Anti-sulfurated chip resistors can be used from machine tools such as industrial applications, servers, base station, lightings, the infrastructure systems such as exposure often to ambient air.
Industrial Machine

Computer Server & module

Light & Security

Industrial Motor & Unit

Automotive