Large L value /small and low profile
Magnetic structure and thin size wire with high speed wounding technology achieve 50mH.
High reliability(drop impact resistance)
Image
Feature
High inductance and space saving is compatible
in small and thin shape
・Small and low profile(1.2mmMax/1.4mmMax)
・Short terminal (4.0mmMax~ 5.5mmMax)

Realized high inductance 50mH max.
・The optimized magnetic structure and winding technology

High reliability with full automated process
(high Shock resistance)
・The thin insert-molded terminal structure is strong against wire-cut problem.
Application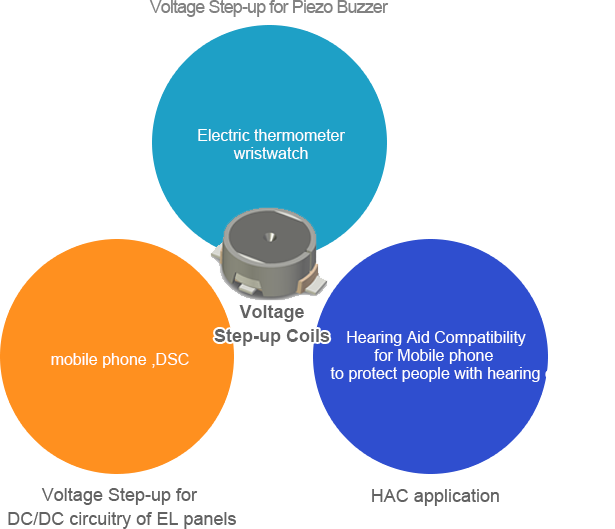 Element technology
Small and high inductance in the top level
Winding & Junction Technology
- High speed winding technology of Extra-thin wire
- High speed solder junction technology  by YAG

Continuous hoop production by high speed winding machine.

Wide range of inductance able to design by the combination
of multi-extra-thin-wire coil forming and magnetic ring.