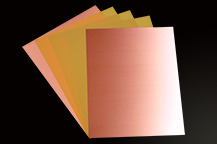 Excellent low-Dk/Df with low CTE property for the evolution of device.
Stable signal values at high frequency and high temperature and humidity.

Low Dk glass cloth
Laminate
R-G545L
Prepreg
R-G540L
Normal glass cloth
Laminate
R-G545E
Prepreg
R-G540E


・PKG
IC PKG for base station application, Module part, etc.
New branding announcement
Panasonic Electronic Materials Division launches LEXCM brand Semiconductor Device Materials.
The LEXCM brand now comprises all of the Semiconductor Device Materials; IC packaging materials (which includes substrates, encapsulants and underfills) and electronic assembly materials.
Additionally, the IC substrate materials' brand is transitioning from MEGTRON GX to LEXCM GX.
Dk 3.5 Df 0.003
@12GHz
CTE x,y-axis 10ppm/°C
CTE z-axis 22ppm/°C
Tg (DMA)
230°C
Df at Wide-frequency band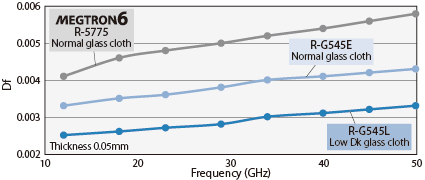 Frequency dependence by Transmission loss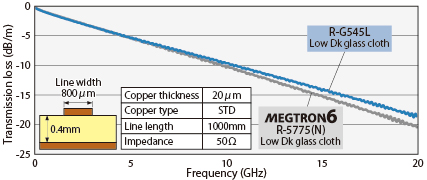 TMAxy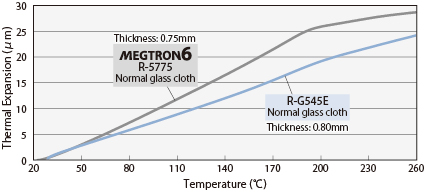 TMAz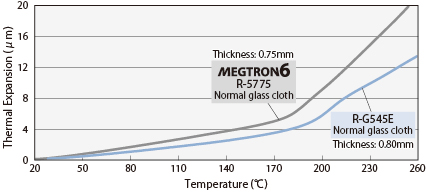 General properties
Item
Test method
Condition
Unit
LEXCM GX
R-G545L
Low Dk glass cloth
LEXCM GX
R-G545E
Normal glass cloth
Glass transition temp.(Tg)
DMA*
A
°C
230
230
CTE x, y-axis
α1
Internal method
A
ppm/°C
10
10
CTE z-axis
IPC-TM-650 2.4.24
22
22
Dielectric constant(Dk)
12GHz
Balanced type circular disk resonator
A
-
3.5
4.0
Dissipation factor(Df)
0.003
0.004
Water absorption
IPC-TM-650 2.6.2.1
D-24/23
%
0.06
0.06
The sample thickness is 0.1mm
* Measurement in tensile mode
Our Halogen-free materials are based on JPCA-ES-01-2003 standard and others.
Contain; Chlorine:≤0.09wt%(900ppm), Bromine:≤0.09wt%(900ppm),
Chlorine+Bromine:≤0.15wt%(1500ppm)
The above data are typical values and not guaranteed values.
Related information