Product List
Panasonic Welding Solution
Solution lineup

Voice of Customers

Let us introduce Customer Testimonial Examples of Panasonic welding robot.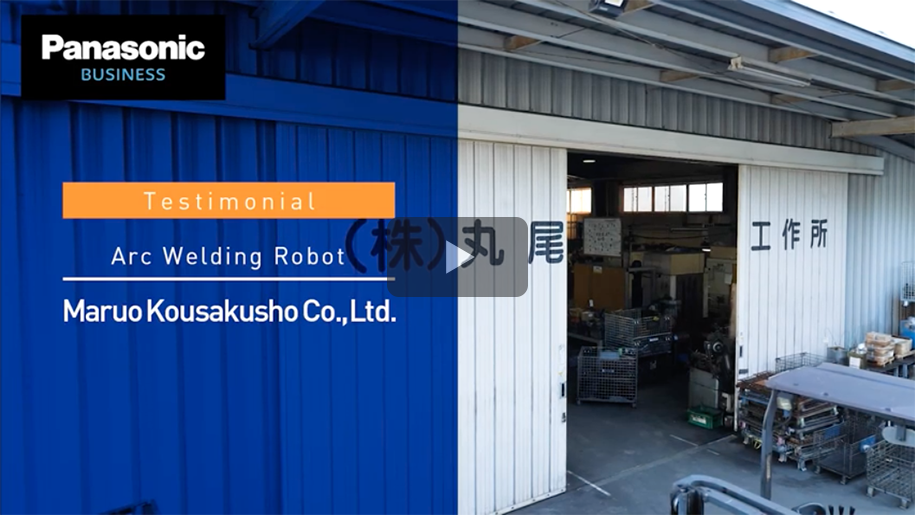 Latest welding robot
Maruo Kousakusho could reduce spatter dramatically by installing latest option "Super Active TAWERS". They could reduce time to remove spatter too.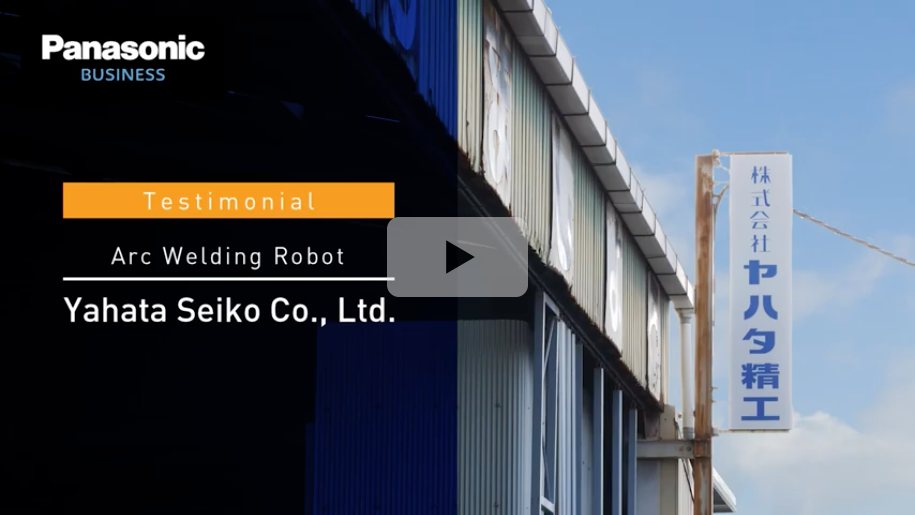 Thick plate welding
High power TAWERS could contribute to improve Yahata Seiko's thick plate welding. They told us that there's almost no spatter after installing it.
Panasonic integrates robotic arc welding equipment to help you improve welding productivity.
Robotic automation team provide automated welding system solutions for you.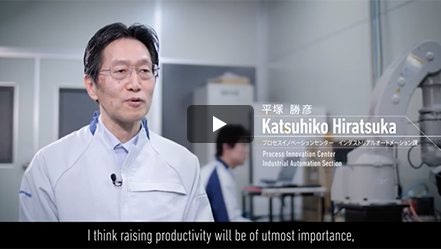 Examples
Offline teaching and editing software (DTPS III)
DTPS III is a verification software that can be used for robot movement range, interference checks, optimal device layouts, and approximate tact trial calculations, etc. in a virtual space on a PC.
It can also be used as a support tool (software) for a production site launch.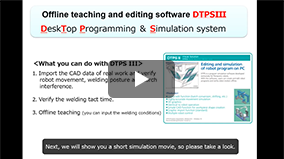 You can ask issues related to welding process and try your works at Panasonic technical center around the world.
Panasonic provide weld solutions based on know-how we've learned from our 60 years history.