Products
Blue Direct Diode Laser
Blue Direct Diode Laser (BlueDDL) with superior beam quality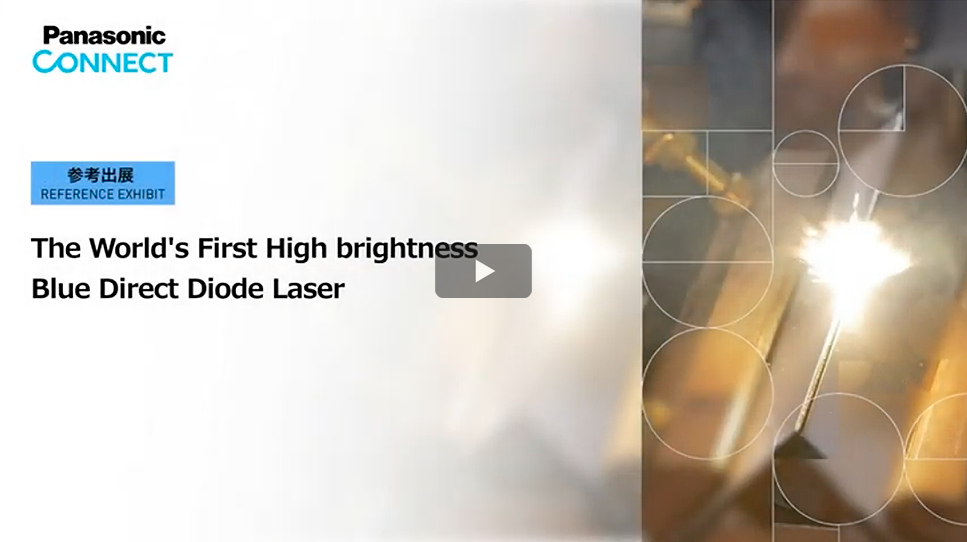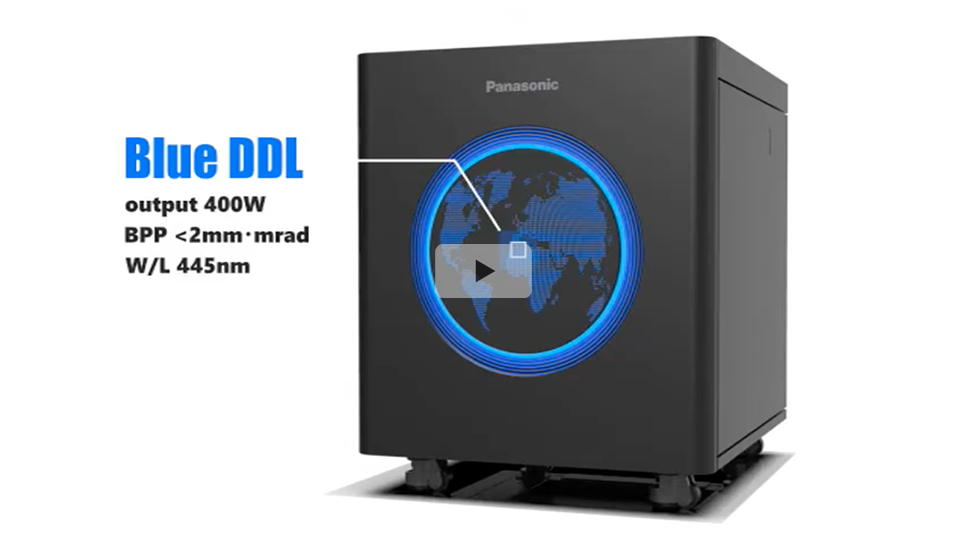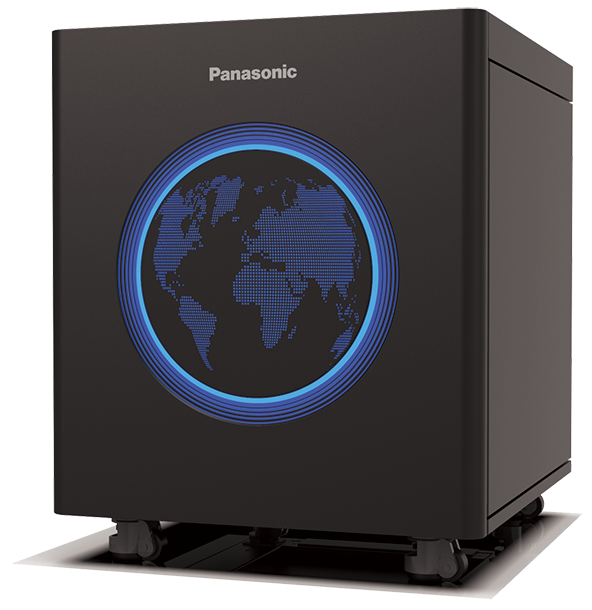 Panasonic's patented Wavelength Beam Combining (WBC) technology produces blue direct diode lasers with the high power and superior beam quality. Panasonic's blue laser has unmatched performance in welding, cutting, and marking of highly reflective materials such as copper. Blue WBC technology simplifies manufacturing processes by delivering wider process windows, minimizing weld spatter, and increasing processing speeds.
Blue light is better absorbed by metals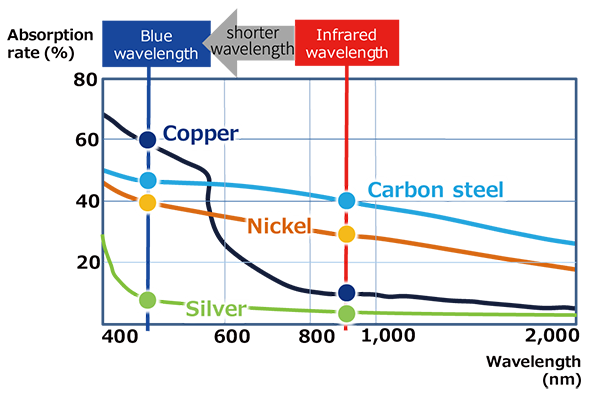 Efficient absorption means less heat affected zone to achieve the desired result thereby reducing the potential for mechanical distortion of parts due to excessive heat input.
WBC (Wavelength Beam Combining)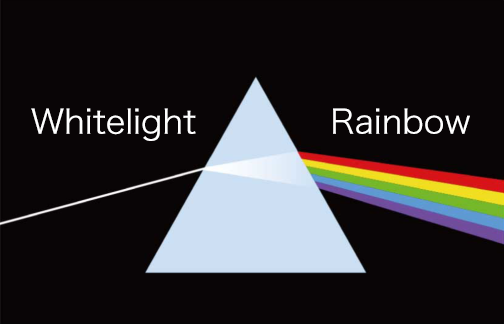 As white light passes through a prism it is diffracted into the various colors of the spectrum. WBC applies this familiar concept to laser diodes but in reverse.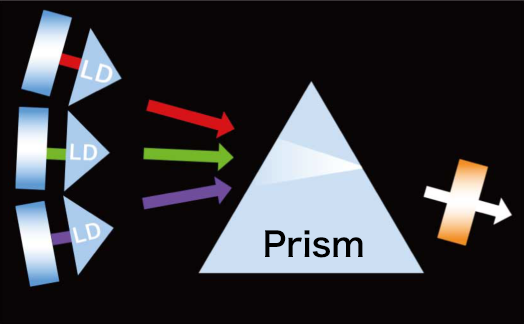 Each of the many hundreds of laser diode emitters in our resonator produces a unique wavelength (color). Each of these unique beams is directed through a diffractive optic and combined with extreme precision to produce a laser beam hundreds of times brighter all while preserving the beam quality of a single emitter
BlueDDL Sample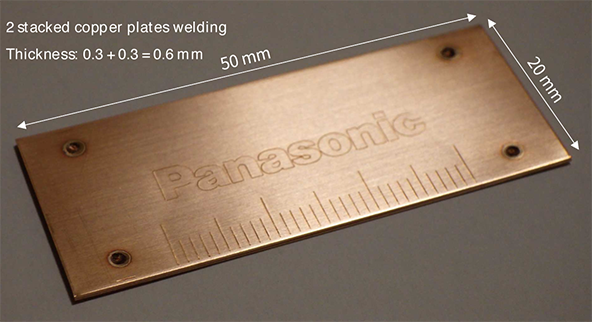 High absorption of blue light means copper can be welded almost free of spatter with minimal heat input
High beam quality provided by WBC technology enables microfabrication. Line size is 70 μm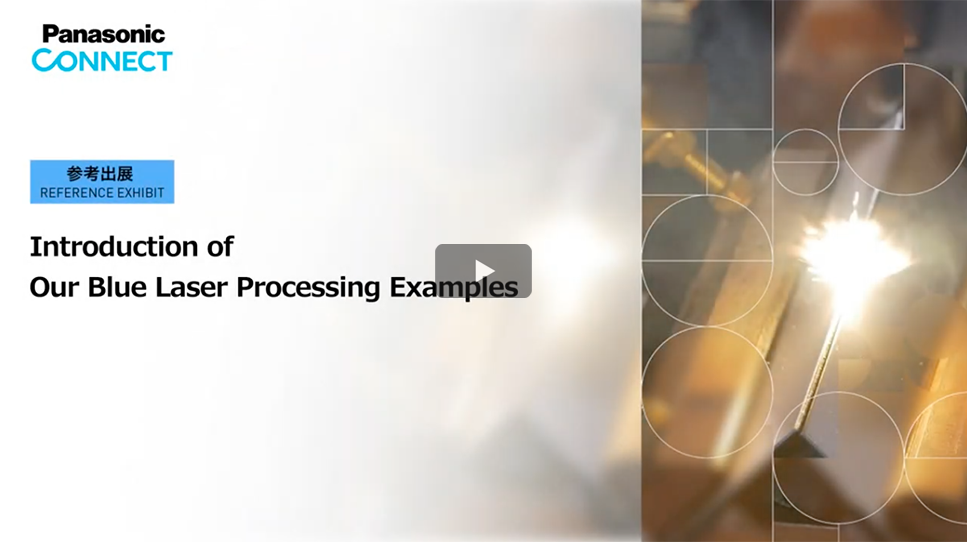 Laser Welding Robots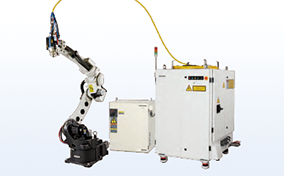 Laser oscillator
 
Robot controller


GⅢ

 
What's DDL (Direct Diode Laser)?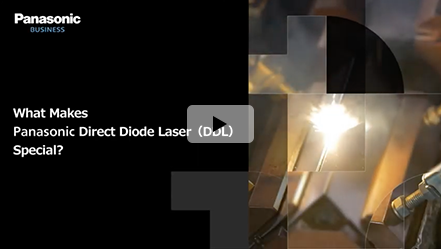 Our direct diode laser is applicable not only to the metal cutting and welding, but also to the next generation thermal processing fields such as 3D printing, surface processing, and multi material processing for nonferrous metals; all of which are expected to grow.
Remote Laser Welding / Laser Cutting Robot System "LAPRISS" series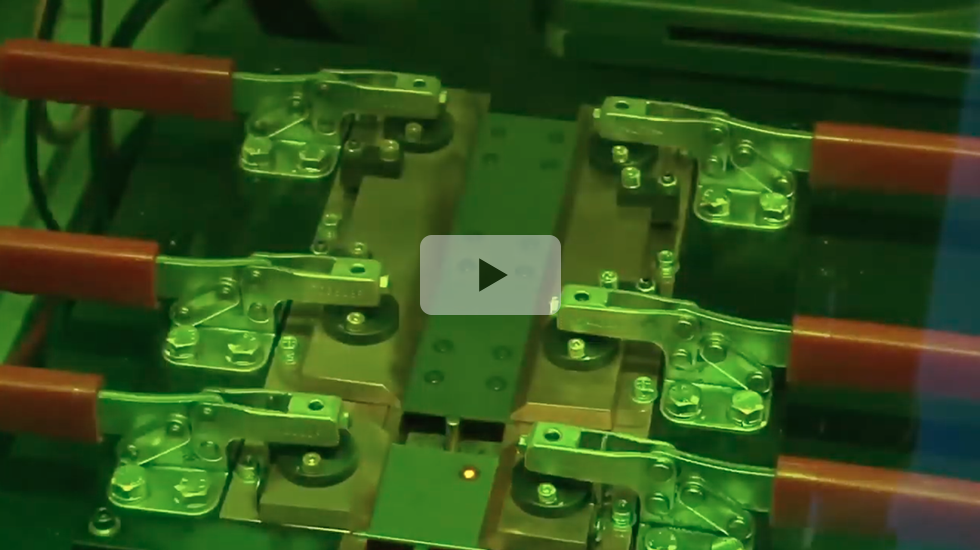 Features (Laser welding)
High-quality beam with high-output(4 kW) by Direct Diode Laser oscillator

Low distortion & high-speed welding
High energy density allows low heat input welding.
Lower running cost
Energy conversion efficiency is more than 3 times as high as LD pumped YAG Laser, which reduces electricity costs.

Great condition tolerance

Increased tolerance for gap and target point misalignment (Unique Spiral process and Spinning process)

Easy-to-use software exclusively for Laser welding

Easy settings of weld conditions with Teach Pendant

High functionality trepanning head - Compact, lightweight, and easy maintainability
Compact robot specialized for Laser welding

Cables and hoses are routed through robot arm.
All operations can be performed through teach pendant.
Testimonial Example
Catalog
Events

Events
Photonics West 2022
Our next generation laser technology utilizes TeraDiode's patented wavelength beam combining process (WBC) to to create the brightest direct diode lasers the world has ever seen. Visit our booth to learn more.
Date
January 25 - 27, 2022
Venue
The Moscone Center
San Francisco, California, United States
Booth No.
1731
Contact us
Consultation counter
If you send E mail with your name & company name from "Blue DDL membership registration", you will receive E mail as the registration completion.
Click here for inquiries about other laser products.
Social account
The latest information on BlueDDL and exhibition information are introduced on the official Social account. Please follow us!