Increased productivity/quality
Max.speed : 86 000cph*
IPC9850 (1608) : 64 500cph*
Placement accuracy : ±25μm

* : NPM-WX (Tact for Lightweight 16NH V2 × 2 head)
Improved ability to support components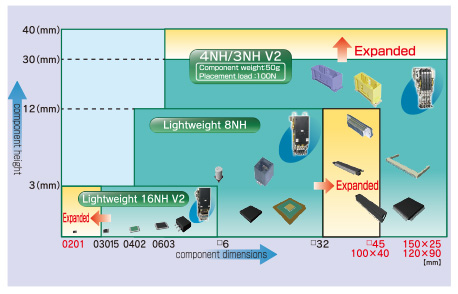 Increased PCB adaptability
Increase in transportable PCB size (The following figures show increases compared to NPM-W2.)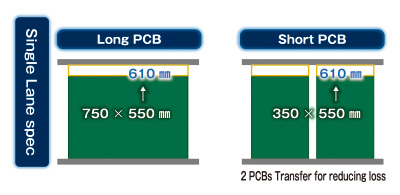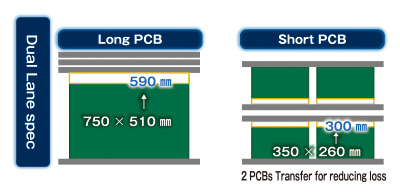 Greater versatility in supply units
The feeder carts of both the NPM-W (30-input) and the NPM-D (17-input) series are now installable; in addition to that, the interchangeability between a feeder cart (17-input) and newly developed single tray feeder (24-product type) allows you to replace them by each other on your own.

Automatic tape splicing unit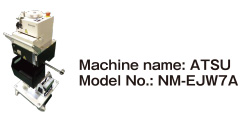 Automates splicing of 8 mm-width tape (paper/embossed).
Attachable to 30-/17-input feeder carts

*L-sized one is available separately, depending on the component size.
NPM-WX,WXS