Basic Specification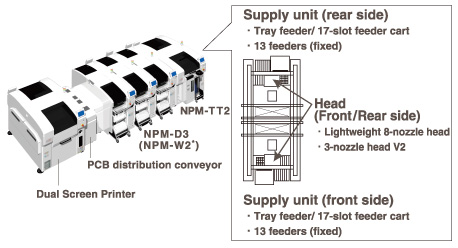 Direct connectivity with NPM-D3/W2
Connecting with NPM-D3/W2 enables high area productivity & versatile line configurations
*M-size dual conveyor(option)is required for direct connection with NPM-W2.
Placement head (Lightweight 8- nozzle head & 3-nozzle head V2)
Selectable Lightweight 8-nozzle head/3-nozzle head V2 to support odd-shaped components capability.
3-nozzle head V2 placement load: max. 100 N
Selectable & configurable supply unit spec
Lines can be configured according to parts supply forms by rearranging a tray feeder/cart
Adoption of Multi Recognition Camera
Higher speed recognition inspection of parts in the height direction enables high-speed and stable mounting of odd-shaped components
Alternate & independent mounting support
Optimum mounting methods can be selected according to production PCB
Changeover capability
Multi Recognition Camera
Recognition data is consolidated with NPM-D3/W2. In addition, the recognition speed became higher including vertical inspection of parts condition.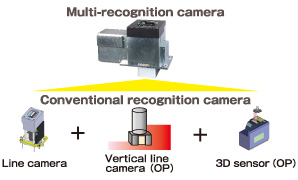 High productivity through fully independent placement
Capable of fully independent placement of tray components improving cycle time of mid-, large-sized component placement with 3-nozzle head V2. Output of entire line is enhanced.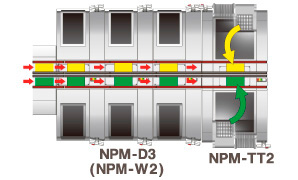 Support Pin Automatic Change (option)
Automate position change of support pins to enable non-stop changeover and help save man-power and operation errors.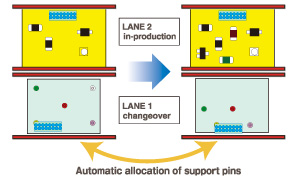 Productivity/Versatility
Feeder cart changeover spec (option)
Tray feeder and 17 inputs feeder cart and be exchanged at customer side to enable equipment configuration according to parts supply forms.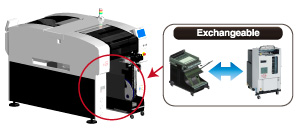 Inspection option before pick-up
Inspect tray or reel components before pick-up to prevent misplacement.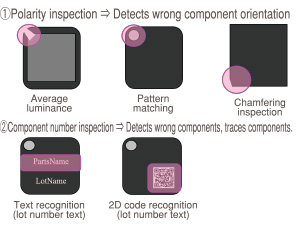 Transfer Unit (option)
Handle PoP components (Tape, Tray) by installing the multi-functional transfer unit at the 13 fixed feeder bank in the rear of the machine.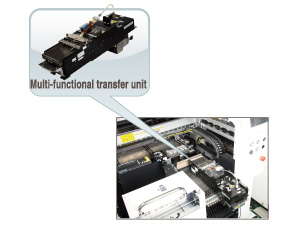 *Transfer unit (using 8 input slots) can be used only with the Lightweight 8-nozzle head & 3-nozzle head V2.
NPM-TT2