Increased productivity/quality
High-accuracy mode OFF
Max.speed : 184 800cph*
IPC9850(1608) : 130 000cph*
Placement accuracy : ±25 μm
High-accuracy mode ON
Max.speed : 108 000cph*
IPC9850(1608) : 76 000cph*
Placement accuracy : ±15 μm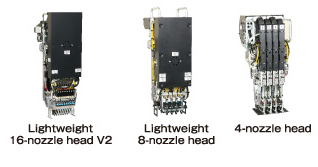 *Tact for 16NH × 4 head
Improved ability to support components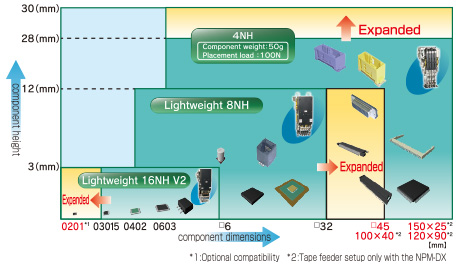 Standard installation of new functions for better workability (reduced labor needs)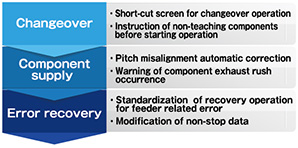 Inclusion of more functions useful to reduce operator's workload as standard
Instruction of teaching component before starting operation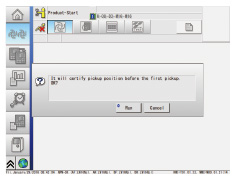 Extracts components on which automatic teach cannot perform though self-diagnosis at the stat of production and displays the start-up support screen after changeover.
Warning of component exhaust rush occurrence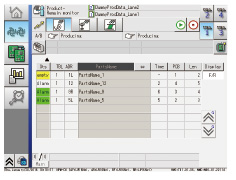 Predicts simultaneous exhaustion of different components (rush) and notifies the operator of such rush (warning: support request)
Normally, displays the length of time before the next component exhaustion takes place on the screen.
Taking the concept and compatibility of NPM series
Data creation, the feeder cart (17-slot) , tape feeder and nozzle are compatible with NPM series
Taking the concept of NPM series Line connection with NPM-D and NPM-TT series is enabled
Dual lane and multi-production
Plug and play function 4-head location free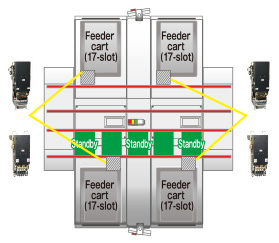 Automatic tape splicing unit
Automates splicing of 8 mm-width tape (paper/embossed).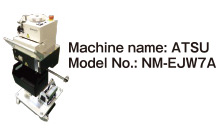 *L-sized one is available separately, depending on the component size.
NPM-DX