Good uniform plasma processing in large area
Multi Spiral Coil type ICP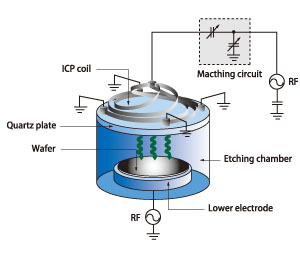 • High density plasma without power-loss under low pressure
• Good etching uniformity in large area
Good control of wafer temperature by batch processing system
Multi wafer direct cooling system
• Good control of wafer temperature by direct chucking wafer
• High speed, good uniformity and good control of etching profile
Every single wafer is directly contacted to ESC, even multi-wafer etching in one batch.
Good cooling efficiency can realize HIGH RF Power, HIGH Etching Rate and HIGH Throughput.
Multi-wafer is transferred in a tray and etched at once.
The number of loading wafers on a tray depends on wafer size.
* According to Φ300 mm wafer processing, please consult us separately.
Various application and abundant etching performance
LED
GaN : High speed & good uniform etching
Sapphire substrate : High speed & good uniform etching
Taper angle control is possible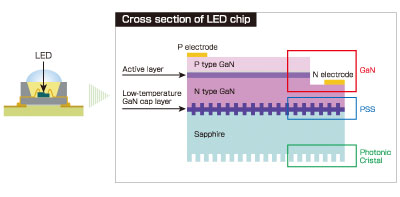 * Concerning details of etching data, please inquire us.