Solder Inspection (SPI) • Component Inspection (AOI) - Inspection head
Solder Inspection
Solder appearance inspection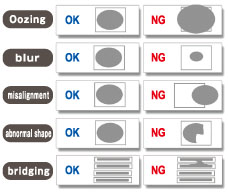 Mounted component Inspection
Appearance inspection of mounted components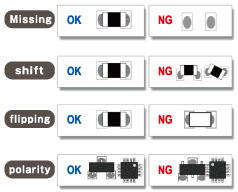 Pre-mounting foreign object*1 inspection
Pre-mounting foreign object inspection of BGAs
Foreign object inspection right before sealed case placement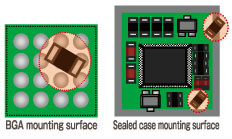 *1: Intended for chip components (except for 03015 mm chip ).
SPI and AOI automatic switching
Solder and component inspection is switched automatically according to production data.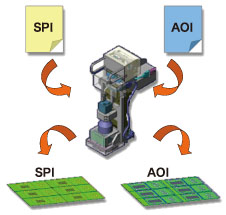 Unification of inspection and placement data
Centrally managed component library or coordinate data does not require two data maintenance of each process.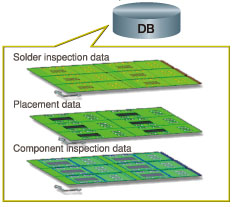 Automatic link to quality information
Automatically linked quality information of each process assists your defect cause analysis.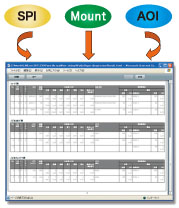 Adhesive Dispensing - Dispensing head
Screw-type discharge mechanism
Panasonic's NPM has the conventional HDF discharge mechanism, which ensures the high-quality dispensing.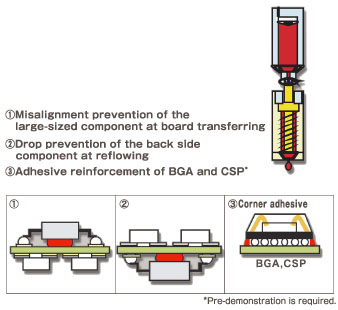 Supports various dot/drawing dispensing patterns

High accuracy sensor (option) measures local PCB height to calibrate dispensing height, which allows for non-contact dispensing on PCB.

NPM-D3