Application to be used
A voltage range of OS-CON is wide, and it is used in the following application from the large capacitance and high ripple current. Of course the conductive polymer characteristic (low ESR etc.) is included, too.
- A main purpose of use : High voltage
LED backlight of monitor, Industrials, Medical etc.
- A main purpose of use : Large capacitance
The output side of DC/DC converter of the server and the base station
- A main purpose of use : Large ripple current
The input side of DC/DC converter of the server and the base station

Application examples
■ SERVER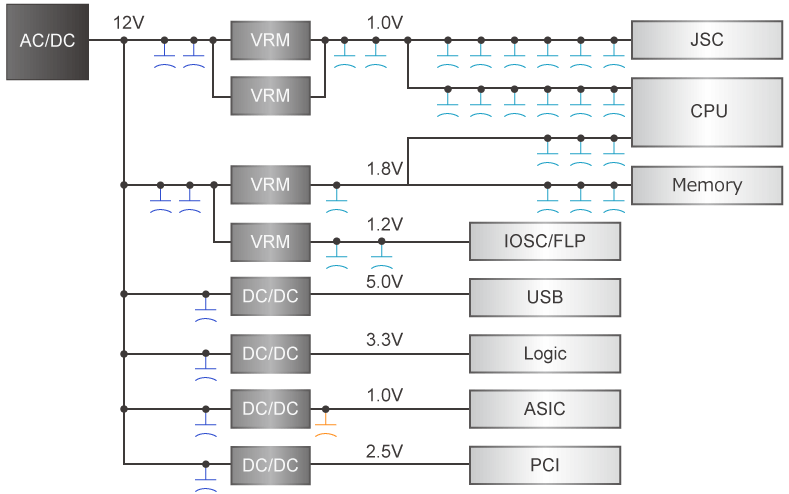 Part number
Number
16SVPC150M
8
4SVPC1200M
1
2R5SVPC2700M
23