Panasonic Factory Solutions Europe opened their newly established Technical Center called"hotspot" with its slogan "connect to the factory of tomorrow" close to the Panasonic office near Munich (Germany).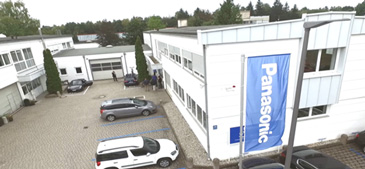 Picture:Panasonic Technical Center (Germany)
The Technical Center was not just established to display machines and hold training sessions.
It is regarded as a "hotspot" that represents a central location for Panasonic customers and partners by providing access to all Panasonic's servicesrelated to Factory Automation and by connecting them all together with innovative solutions.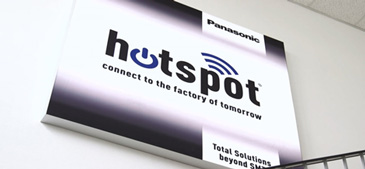 Picture:History wall of the Panasonic Factory Solutions Division
The successful history of Panasonic FA, beginning in the 1960s and up to today, is displayed in the main meeting room, which has capacity for 22 people and is equipped with all media devices needed.
Panasonic founded the FA division in Europe in mid-1979 with German customers and then expanded its sales and services all over Europe, Turkey and Africa.

Picture (from left to right): Smart Factory Presentation Area, Smallest Component Mounting Analysis (Microscope), Software + Remote Control Solutions Area, Production Line including 3rd Party Equipment, Material Storage Solutions (Tower).
Visitors show great interest in Panasonic's 'Smart Factory' solutions and are impressed by its flexibility and capability.
Demo Hall: Panasonic SMT machines are placed in a line, connected by 3rd party equipment, SPI and AOI, and linked using conveyor and stocker. The PanaCIM® software takes on full control of the line.

Picture (from left to right):Maintenance Tools Area, Odd Shape Mounting Solutions Area, Software + Remote Control Solutions Area
This Technical Center not only provides customers and interested parties with the opportunity to view Panasonic's latest equipment and in-house software live in action,it also guarantees hands-on experience with the factory of tomorrow with the possibility of participating in training sessions and face-to-face chats with a Panasonic team of experts.

Picture (from left to right):Resting Area, Meet & Greet Area
After live demonstrations in the "Demo Hall" or equipment/software training sessions, visitors and Panasonic members are welcome to have a chat, a coffee and a snack in the Meet & Greet Area.This facility provides a comfortable experience for guests and employees.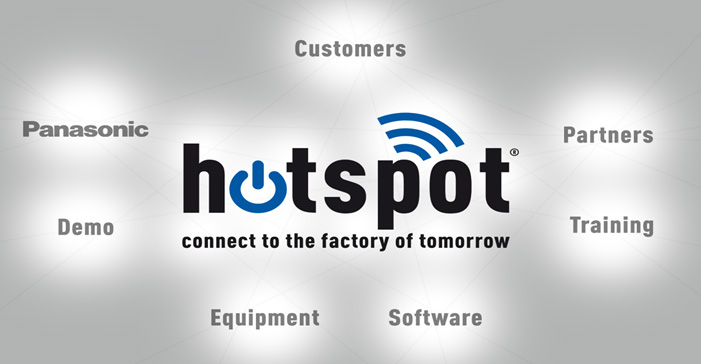 Our Solutions, Your Value
The Panasonic Factory Solutions Team looks forward to welcoming customers and visitors to the new FA hotspot to show, train and demonstrate Panasonic's outstanding production equipment to fulfil their production needs and requirements.
Subscribe and take part in one of our offered tailor-made "Customer Days" events or our open events, such as "Technology Days", to get connected to the factory of tomorrow!
Equipment
FA
1
2
3
4
5
6
7
Model
Screen Printer
SPV
Solder Paste Inspection
Modular Placement Machine
NPM-DX
Production Modular
NPM-W2
Automatic Optical Inspector
Odd-form Insertion Machine
NPM-VF
Material Tower
Manufacturer
Panasonic
Viscom
Panasonic
Panasonic
KohYoung
Panasonic
Essemtech
Rooms
| FA |   |   |   |   |   |   |   |
| --- | --- | --- | --- | --- | --- | --- | --- |
| Rooms | Demo Hall | Machine Training Rooms | Software Training Rooms | Meeting Room | Offices | Meet & Greet Room | Resting Area |
Introduction movie (English)
Location & Contact
Location

Panasonic Technical Center "Hotspot", Rudolf-Diesel-Straße 26, 85521 Hohenbrunn, Germany

Contact

Panasonic Factory Solutions Europe Division
Rudolf-Diesel-Straße 26, 85521 Hohenbrunn, Germany
Phone: +49 (0) 89 660 79523
Email: PFSE.info@eu.panasonic.com