At Panasonic, we have developed these compressors designed to use CO2 refrigerant, a natural and environmentally friendly refrigerant.
Thanks to Panasonic's unique 2-stage compression technology and internal intermediate pressure structure, the compressors yield high efficiency, low noise, low vibration and high reliability.
Panasonic makes inverter-type CO2 compressors in a wide range from 300W to 7500W, and also 300W to 1400W constant-speed models. To give our customers exactly what they want, we are continuing to develop and improve our CO2 compressors to support their application in water heater, commercial freezer and refrigerator equipment, vending machines and a large number of other products.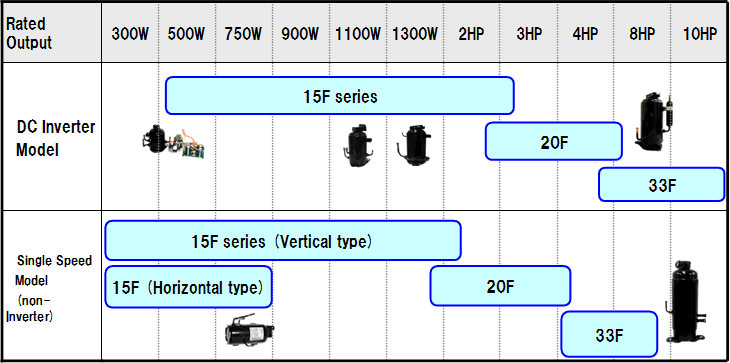 For more information, please contact.