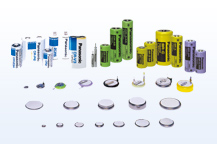 High voltage. Can be used in a wide range of temperatures. Self discharge is very low. Can be used for a long period if time.

A full line up for use in a wide variety of applications and markets.
Tabbing and cell packing available based on the needs of the customer.